The Mandalorian - Trailer Reaction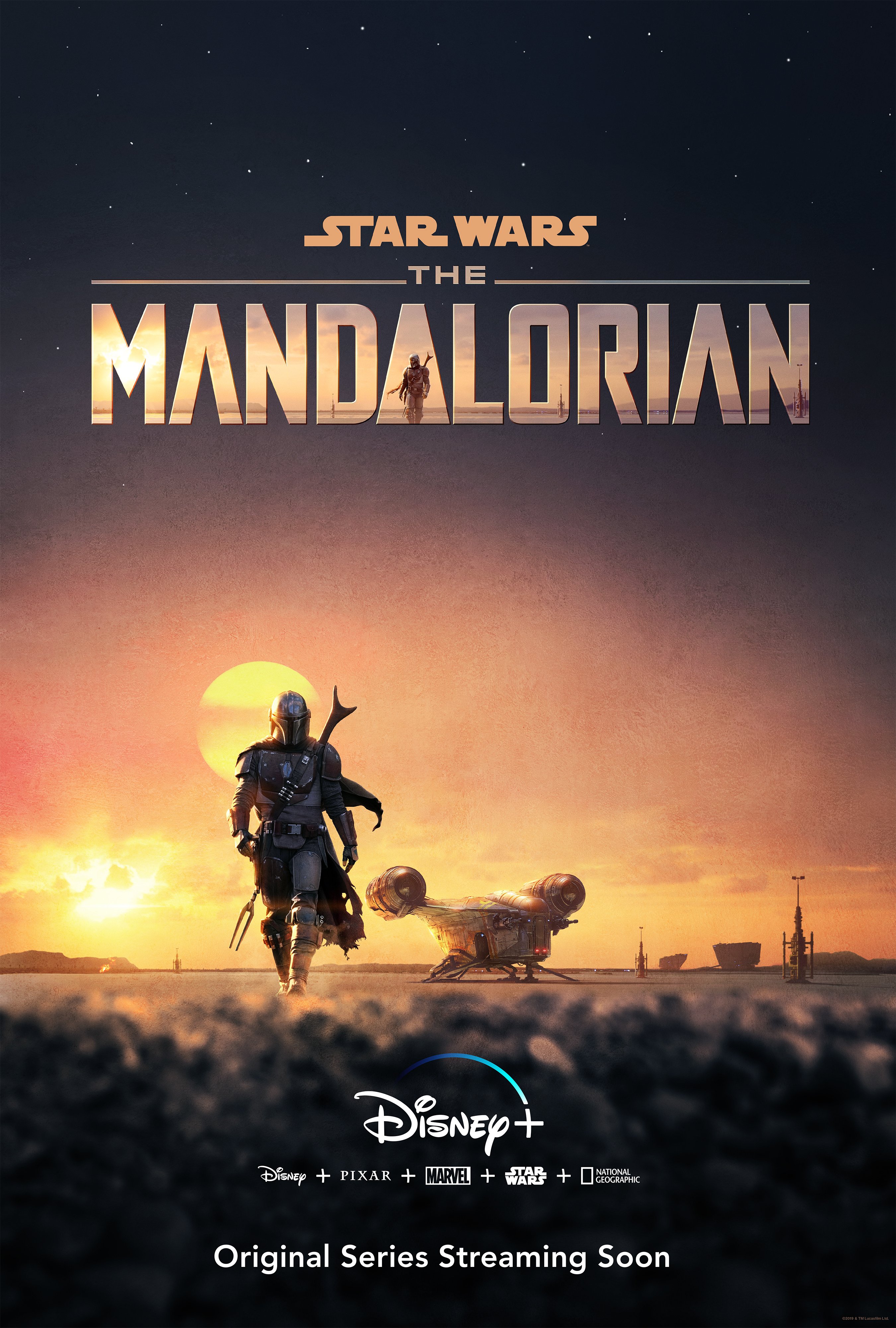 Exclusive to the upcoming streaming service
Disney+
,
'The Mandalorian'
is a
Star Wars
spin-off series created by Jon Favreau, set between the films '
Return of the Jedi
' and '
The Force Awakens
'. With over thirty years of story material to dig into, '
The Mandalorian
' focuses on a Mandalorian, as played by Pedro Pascal, in his adventures across the galaxy.
There are a number of things that make me excited for this new series. Firstly, it's a live-action Star Wars show, and it's one that seems to be focusing on extending the universe further, as opposed to focusing on pre-established characters. It's building the mythology of bounty hunters like Boba Fett further with a new central character, new ensemble cast and new story. Unlike '
Rogue One
' or '
Solo
', '
The Mandalorian
' isn't there to tie directly into '
A New Hope
', but instead sets itself in the thirty years of Star Wars we haven't really seen before, post-'
Return of the Jedi
'. The iconography here is that of the Mandalorian's helmet and stormtroopers. It's not throwing any overt fan service, which is welcome given how fan-oriented Disney's Star Wars revival has been.
Another key aspect is the behind the scenes talent. Despite his recent remake of '
The Lion King
', Jon Favreau has a solid track record of making good-to-great films, including '
Elf
', '
Iron Man
', '
Chef
', '
The Jungle Book
' (2016), etc. He focuses on strong characters and good storytelling, and based on how popular '
Elf
' continues to be, and that '
Iron Man
' has spawned an entire Marvel franchise, I'd say he's pretty good at it. Also working on the show are Dave Filoni (essentially *the* Star Wars animation guy), Taika Waititi (of '
What We Do in the Shadows
', '
Hunt for the Wilderpeople
' and '
Thor: Ragnarok
' fame), Bryce Dallas Howard (actress and daughter of '
Solo
' director Ron Howard), Rick Famuyiwa and Deborah Chow. Kathleen Kennedy, head of Lucasfilm, is of course an Executive Producer, whilst Oscar-winner Ludwig Goransson will score the series. The talent here is undeniable, no matter how many of the names you are familiar with, and I feel more confident in an "original" series like this, with this level of talent, than a 'Rogue One' spin-off with no big names producing (as far as I know, of course).
This trailer for '
The Mandalorian
' screened at D23, accompanied by a stylish poster (unfortunately tacking-on a Star Wars logo to the show's titlecard). With moody shots of Stormtrooper helmets, incredible vistas and a few action bits showing off the title character, the trailer gives fans a nice tease for the production values of the show, as well as the darker, grittier mood, but doesn't really give much away in terms of character or story. I have no doubt that the show will look great, but whilst I don't want spoilers, I'd like to know what it's about - or at least know what distinguishes the Mandalorian from Jango and Boba Fett. I've also never been a fan of "dark Star Wars", given how child-oriented the entire franchise has been. Gritty makes sense, but "dark"? I'm not so sure. Given that this is a television spin-off though, I'm up for a different approach to that of the films - even if I'd be very much against an adult-oriented series.
As for when '
The Mandalorian
' will be released...well, Star Wars UK have said that it will arrive in "Early 2020" in the UK, whilst in the US it will be released with the launch of Disney+ on 12th November 2019.